Distinguished medical imaging service with no out of pocket expenses for you
*Where Medicare is applicable
This privacy policy covers the KMI business. The main service company is advanced Canberra medical imaging Limited ACN 633513765. The Privacy Act 1988 (Cth) and Australian Privacy Principles require us to make clear the ways in which we deal with personal information.
Collection of Patient Information
In order to provide a quality diagnostic imaging service it is necessary for us to collect patient information.
Such necessary information may include the following information about you
Referral/procedural details
Contact details;
Medicare/health fund details;
Workers' compensation/employment/accident information;
Medical history;
Radiological history;
Family medical history;
Genetic information;
Billing/account details;
The information will usually be collected directly from you, however on occasions we may need to obtain information from other sources, including:
Other medical practitioners or practices, such as former GPs and specialists, Pathology labs;
Other health care providers, such as physiotherapists, chiropractors, osteopaths, podiatrists, dentists, nurses;
Hospitals, screening/day surgery units;
Your Australian Government 'My Health Record', if you are participating and have permitted us to access the record.
We will usually obtain your consent before collecting information from these other sources, but in emergency situations we may need to collect personal information from your relatives or from other sources without your consent.
Both our practice staff and our medical practitioners may participate in the collection of this information.
Use & Disclosure of Patient Information
The practice staff will use and disclose your information for purposes such as:
Treat you by providing services to you, including producing and managing medical imaging reports and appropriate testing;
Interpreting your results, developing diagnoses and proving advice on treatment options;
Providing results to the practitioner who referred you for diagnostic imaging services;
Complying with regulatory and public health legal requirements (e.g. for diagnosis of certain communicable diseases);
Contribution of diagnostic imaging reports to your Australian Government "My Health Record" if you are participating and as controlled by you;
Referral to another medical practitioner or health care practitioner;
Referral to a hospital for treatment and/or advice, with your consent;
Sending off specimens for analysis;
Where it is unreasonable or impracticable to obtain your consent and we reasonably believe the use or disclosure is necessary to prevent or lessen a serious threat to an individual's life, health or safety or to public health or safety;
Account keeping, billing purposes and recovery of monies;
Government agencies such as Medicare, Defence, the Department of Veteran Affairs, the Insurance Commission of Australia, or your private health fund (where applicable) to claim a rebate for our services on your behalf;
The management of our practice;
Quality assurance, practice accreditation and complaint handling;
To meet our obligations of notification to our medical defence organisations or insurers;
To prevent or lessen a serious threat to an individual's life, health or safety where it is unreasonable or impracticable to obtain your consent;
Where legally required to do so, such as producing records to court, producing records to Medicare for audit purposes or the notification of diagnosis of certain communicable diseases.
KMI participates in research from time to time. We will only use or disclose your personal information for research if you have given consent to participate (or, in limited cases, where the requirement to obtain consent requirement has been waived by a Human Research Ethics
Committee) and the research has been approved by a Human Research Ethics Committee.
Other Medical Providers' Access to Your Medical Records
Access to your medical records, which includes reports and images, is provided to your referring practitioner in the course of your care. On occasions, your referring practitioner may request that your records are made available to another practitioner for the purposes of second opinion or
further management. In addition, your practitioner may request that your images and reports are made available to another radiology provider to provide a further opinion, or for comparison/correlation with subsequent imaging.
All access to KMI patient data provided to other practitioners, facilities or imaging providers is logged and can be audited. This access is provided on the basis that your treating practitioners have obtained your consent to access your information.
Access Limitation Options
You may direct us to limit access to the medical records that we hold about you, by marking your record as 'VIP' on our system.
VIP records can only be accessed by a limited group of persons within KMI and medical practitioners who confirm they are involved with your care.
Please note that restricting access to your information may lead to significant delays or compromise your medical management. The implications of limiting access should be considered carefully and discussed with your treating practitioner.
Ancillary Patient Activities
Delivery of imaging data electronically: KMI uses secured internet based technology to deliver images and reports. All of these transfers are logged.
Delivery of Films: Our practice has a film delivery service and the utmost confidentiality and care is maintained in delivering your films. This service may be provided by our own staff, commercial couriers, taxis or registered post. If this is unacceptable to you, please arrange with our staff to collect your own films.
Maintenance Personnel: For operational purposes, it is necessary to allow maintenance personnel access to our premises. However, only authorised personnel are allowed access to records.
Contact Details: If we need to contact you for any reason and need to leave a message for you, it may be necessary for us to say where we are calling from. Please advise our reception staff immediately if you do not want us to do this. We may need to arrange alternate contact details.
For security purposes, KMI may use video surveillance or "CCTV" devices. Images and video captured through these devices must be handled with respect to the APPs, the Act and the Surveillance Devices Act 2004 For example, this means that KMI will:
Personal information of prospective staff, medical practitioners and service providers
KMI collects personal information of persons who interact with it in the course of its business operations. We do this to operate our business. This may include:
Your name and contact details;
 Bank details for the payment of invoices;
Your qualifications and experience;
Details of your referees in an application for employment.
We will use and disclose the information you provide to us for the purpose for which it is given, unless we are authorised by law to use or disclose it for a different purpose.
Access to Your Own Records
You are entitled to access your own records, or the records of another person where you are authorised to make a request on their behalf (eg you are the person's legal guardian).
You are entitled to access your own KMI patient health records. This can be done either through the government's My Health Record.
We might deny you access to your records if:
We reasonably believe that to provide access would create a serious threat to life or health;
 There is a legal impediment to access;
 The access would unreasonably impact on the privacy of another person;
 The information relates to anticipated or actual legal proceedings and you would not be entitled to access the information in those proceedings.
Hard copies of records may be provided on request and at the patient's expense. Requests should be made in writing to the Privacy Officer via email admin@kippaxmedicalimaging.com.au,
The Privacy Officer will provide personal information through an appropriate method determined by the Privacy Officer within 30 days of receipt of request.
KMI will not charge an application fee but may impose reasonable charges for elements such as administration, photocopying and delivery.
 KMI will request confirmation of identity before releasing information. This may require photographic identification.
Children, Young People and Adult Patients who lack Capacity to Consent
KMI requires the consent of a parent or legal guardian to provide services/procedures for young people under the age of 16 or any other persons incapable of providing consent.
Where a patient does not have capacity to give consent for themselves, information about the service/procedure (including personal information of the patient where necessary) must be provided to the patient's legal guardian so that they are in a position to provide informed consent.
Correction of Your Own Records
You are entitled to make a request for correction of your record.
Where possible your request should be in writing stating the year of service, type of service, at which of our branches the service was provided, and the correction which you consider should be made. All requests should be accompanied by a certified copy of current photographic identification, evidence that you are entitled to request a correction on behalf of another person (if relevant), and be addressed as follows, regardless of where the procedure was performed:
We will endeavour to respond within 30 days of receipt of your request.
We are not required to make changes to our records if we are satisfied that the information we hold is accurate, up to date, complete, relevant and not misleading. If you ask us to we will put a note with the record stating that you believe the information to be inaccurate, out of date, incomplete, irrelevant or misleading.
We hold our records in electronic databases and in hardcopy files.
We store patient records within Australia and we do not ordinarily transfer identifiable information outside of Australia.
If you have any concerns about the way that we deal with your information, please contact our Privacy Officer by emailing admin@kippaxmedicalimaging.com.au,
Further Information
If you would like any further information regarding our Privacy Policy or if you have any questions or comments about privacy issues, please contact us at
admin@kippaxmedicalimaging.com.au
Further information about the application of the Privacy Act can be found at the website of the Office of the Australian Information Commissioner at www.oaic.gov.au.
We believe in making difference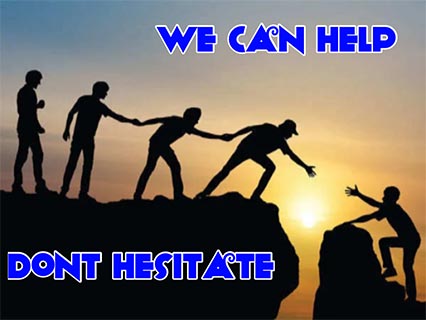 Please ensure that you have your Medicare card and referral with you and pop into our radiology clinic for your X-ray. If you have any questions at all please feel free to contact us, as we are here to help.